While the Netflix film Cuties currently sits at 90% on Rotten Tomatoes as a highly praised and highly defended film by film critics and the media, it looks like the film about features twerking 11 year old girls was far worse than anyone thought.
IMDB's parental warning on the new Netflix movie 'Cuties' literally states that some of the scenes in the film are "lawfully defined as pedophilia."
"Parental Warning : During one of the many highly sexualized & erotic dance scenes that purposefully exploit & objectify numerous scantily clad under age girls, one of the female child dancers lifts up her cropped top to fully display her bare breast. This is lawfully defined as pedophilia and can be extremely distressing to many viewers," states the text on the IMDB website.
The website then lists numerous other instances of how the children in the movie are sexualized.
"Trigger Warning : An 11 year old girl watches a female rap music video where naked women role play through dance both heterosexual & lesbian sex acts. An 11 year old female dance group then mimics these sexual moves via on themselves and on each other while the camera zooms in on their sexual body parts as they erotically writher. This can be highly distressing to many viewers."
"Female breast nudity of a minor during an erotic dance scene and lengthy & excessive closeup shots of breasts, bums and spread crotches of scantily clad 11 year old girls during numerous sexualized dance routines."
"A pair of tight leather pants on an 11 year old girl are forcefully pulled down in the midst of a scuffle; the camera glances at her panty exposed bum."
In the wave of the original trailer release of this film, mainstream media outlets defended the film but labeling critics of the film as right-wing trolls and defended the context as a "coming of age" story for pre-teens.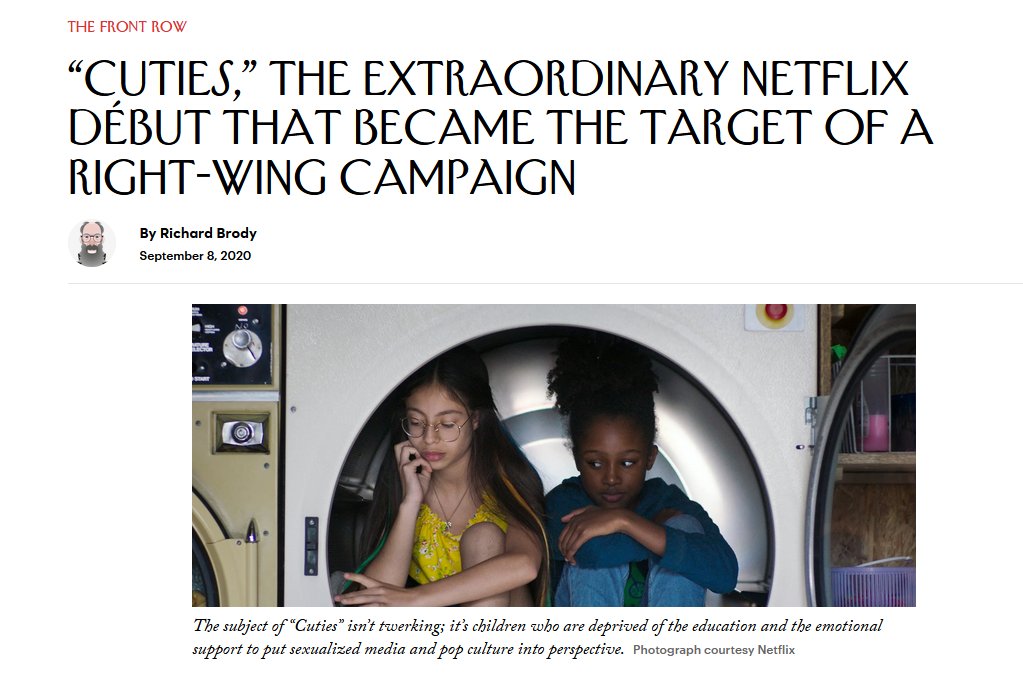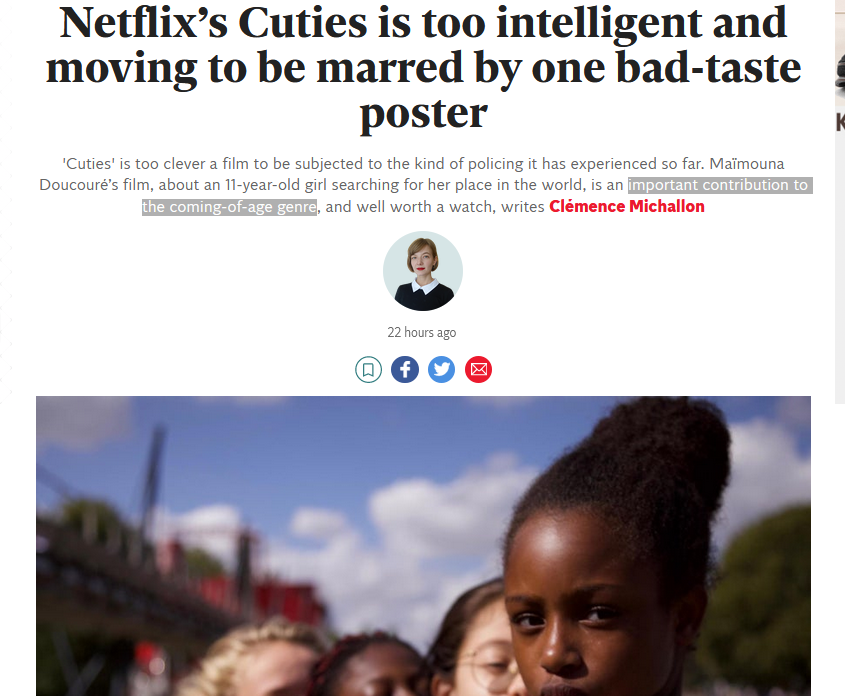 The film current sits at 90% for critics but only 5% for audiences on Rotten Tomatoes.