From Artist to News Personality to the star of her very own graphic novel, it has been a very interesting road for Martina Markota in the last couple of years. Blacklisted in the art community of NYC after coming out as a Trump Supporter during the 2016 election, Markota has been the target many harassment campaigns due to her affiliation with controversial right-wing figures Milo Yiannopoulos and Gavin McInnes. Despite all the downs, the Rebel Media correspondent has some pretty big ups around the corner.
In her first ever Indiegogo project, The New York City Performance Artist presents a graphic novel based on her real-life alter ego Lady Alchemy. The latest Indiegogo project by Markota is described as a Neon noir action thriller meets cyberpunk wrapped around a hot babe. The story is in which Lady Alchemy, a rising star in the underground art scene in the New York City discovers that her visions of a demonic world are real. She must control her powers, enter the dark realm and fight to free the city from a mind-controlling media executive.
The project which is presented by Markota and MAGNUM OPUS Productions is currently 34% funded in it's $8,000 goal. A project that is endorsed by successful artists Timothy Lim and Richard Meyer, Lady Alchemy not only looks to fight the underground demons of the big city but she hopes to make conservativism counterculture again.
Preview Art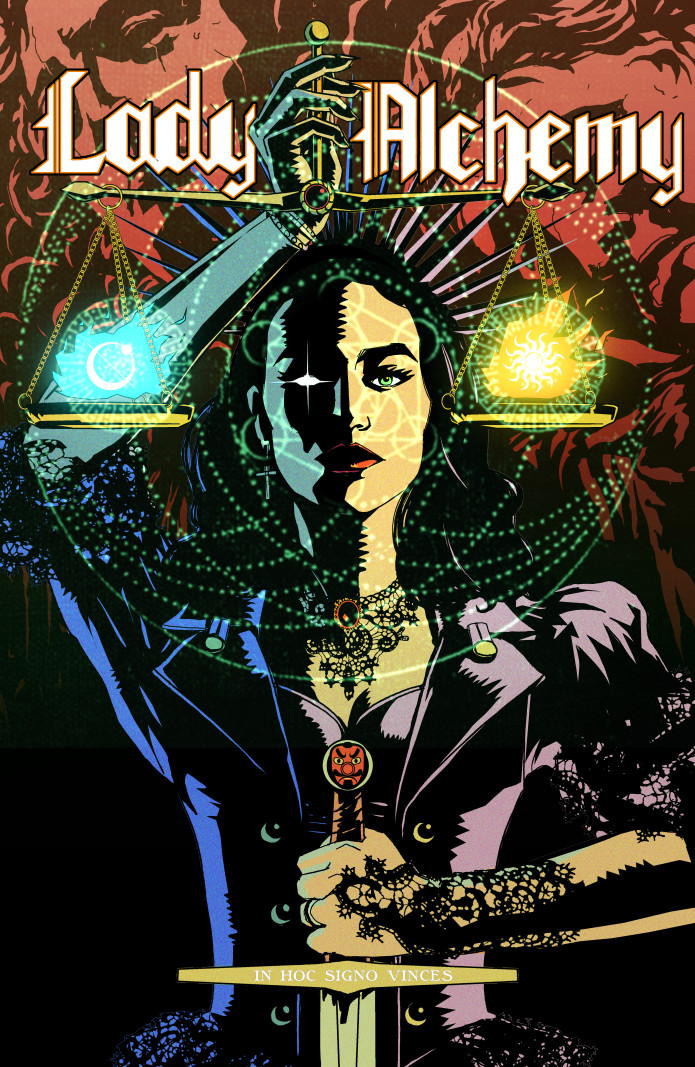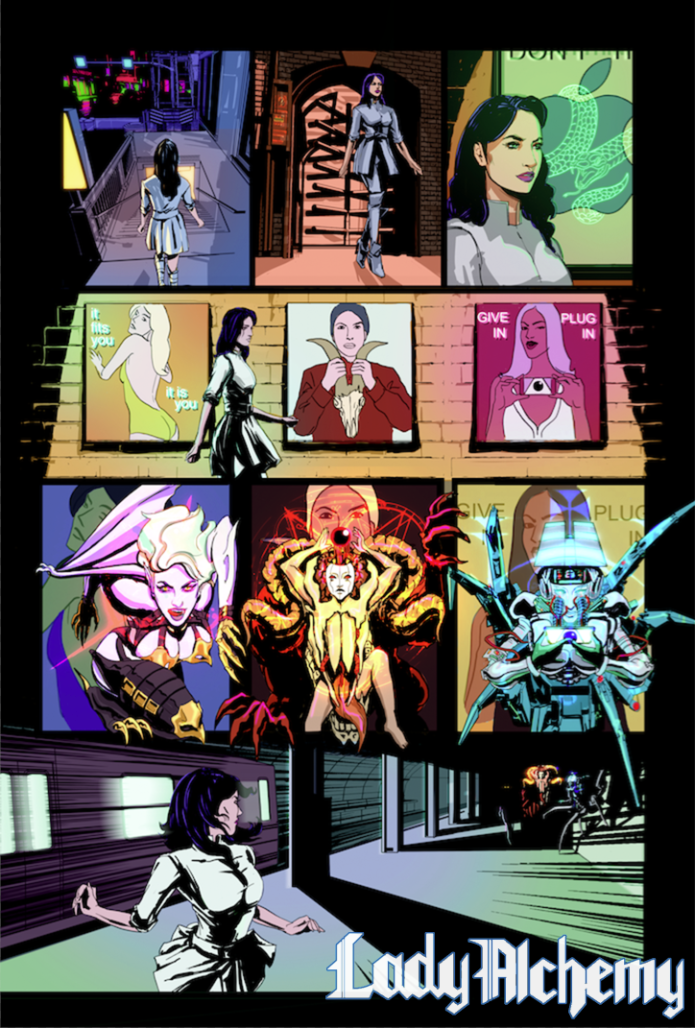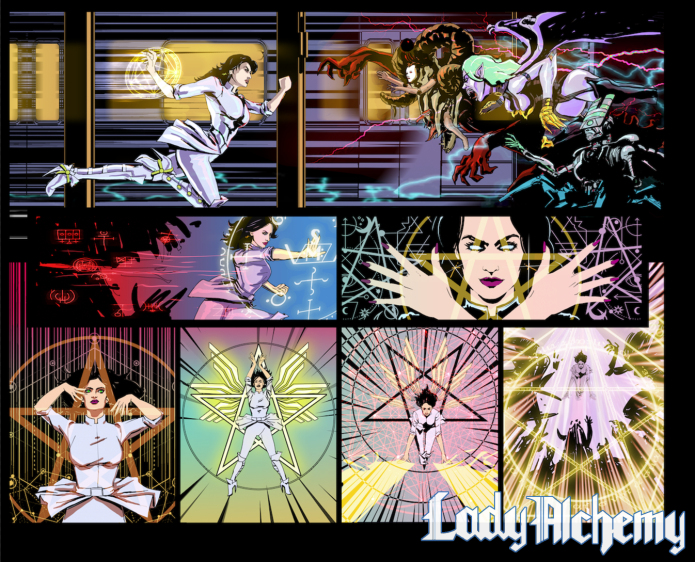 Don't Forget to Like and Subscribe to Twitter For Updates. Also, Follow This Blog at Society-Reviews.